STATE-OF-THE-ART ASC
The Southeastern Spine Institute has South Carolina's only Ambulatory Surgery Center dedicated specifically to spine health.
Over 94% of back patients never need surgery, but for those who do, it is a comfort to know that they can trust Southeastern Spine to have all of the latest technologies in spine medicine in their own in-house outpatient surgery center. It is just one more way The Southeastern Spine Institute is always one step ahead.
Using our state-of the-art ASC, skilled physicians perform outpatient services including less invasive surgical procedures and blocks.
In our in-house surgery center, patients are not required to check into a hospital and can go home the same day. Outpatient surgeries usually have less blood loss for quicker recovery times. Without a hospital stay, you have much less chance for infections, meaning you can get back to your normal life as soon as possible. In addition, avoiding hospitalization can result in huge cost savings — typically 50%.
These days, saving money on healthcare is very important, but for you the patient, what is just as important is that The Southeastern Spine Institute's surgery center delivers high-quality care, comfort and results for their patients.
Often patients who need surgery have already been to Southeastern Spine to see their doctor, get non-surgical treatments or visit the physical therapist, so when minimally invasive surgery is required, coming back to familiar settings makes sense. The patient already knows and trusts our professional staff.
The Southeastern Spine Institute's ASC was designed by noted surgeon Dr. Steve Poletti to address issues specific to patients with spine problems.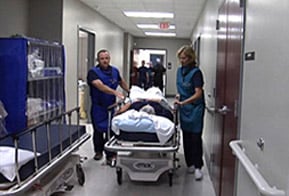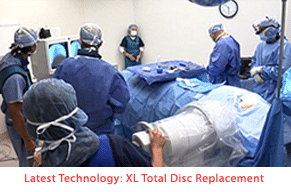 Latest procedures and technology.