NO REFERRAL NEEDED
LOCATION
1625 Hospital Drive
Mount Pleasant, SC 29464
Mt. Pleasant SC 29464
Phone: (843) 284-4779
Fax: (843) 654-8871
Hours: Monday–Friday, 8:00–5:00
SERVICES
As the largest medical practice in South Carolina specializing in Ortho Spine care, SSI strives to provide our patients with the very best care including our wonderful Physical Therapy group. Our PT department offers the following evidence-based services to ensure continuity of care and a healthy, speedy recovery:
Close Working Relationship with Your Referring Physician
Personalized Exercise/Stretching programs (including a home program)
Individualized Spine/Orthopedic Rehabilitation
Guided Pain Management program
Vestibular and Balance Rehabilitation
Certified Manual Techniques (including Trigger Point Dry Needling, Graston, and Lymphedema care)
Pre- and Post-Surgical Rehabilitation and Education
Kinesiotaping (KT)
Education in Body Mechanics, Posture, and Ergonomics
EXPERT CARE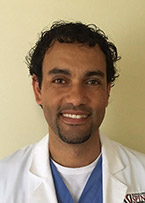 Dr. Bassam S. Kassab, DPT, CVR, Cert. DN
Bassam grew up in Southern California and received his Doctorate in Physical Therapy from Chapman University in Orange County, CA after first receiving his B.S. Degree in Exercise Science/Rehabilitation from Plymouth State University, NH. He has been practicing for 14 years in all aspects of Rehab and has proudly settled as the Clinic Manager here at Southeastern Spine Institute. He is certified in Dry Needling and Vestibular/Balance Rehabilitation and McKenzie trained. Bassam lives in Mount Pleasant and enjoys spending time and traveling with his wife, two children and a puppy. In addition to working out and playing soccer and basketball, he enjoys staying up to date with Los Angeles-based sports teams.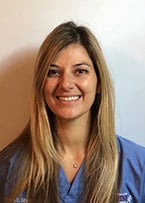 Dr. Victoria E. Simon, DPT
Victoria attended University of Tampa, where she received a B.S. in Allied Health with a concentration in Physical Therapy and Psychology Minor. She moved to Charleston and attended Medical University of South Carolina for her Doctorate in Physical Therapy. She is currently completing her course work for Norton Lymphedema Certification for Oncology population. She has had multiple experiences in acute care setting and has been here at Southeastern Spine Institute for one year. Victoria is from the Blue Ridge Mountains of Virginia and enjoys playing club tennis, hiking and spending time at the beach.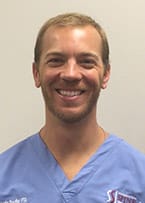 Justin R. Stauffer, PTA
Justin graduated with a B.S. from West Chester University of Pennsylvania and attained his license to practice as a PTA from Harcum College in Bryn Mawr, PA. Justin has been a practicing Physical Therapy Assistant for eight years and has been working with the team here at Southeastern Spine Institute for the past four years. Justin can also say that he has been proudly serving in the United States Air Force reserve for the past six years. Justin and his wife have been married for eight years and have a four-year-old son and a nine-year-old yellow lab. When Justin is not working, you can most likely find him in the gym, running, surfing or spending quality time with his family.