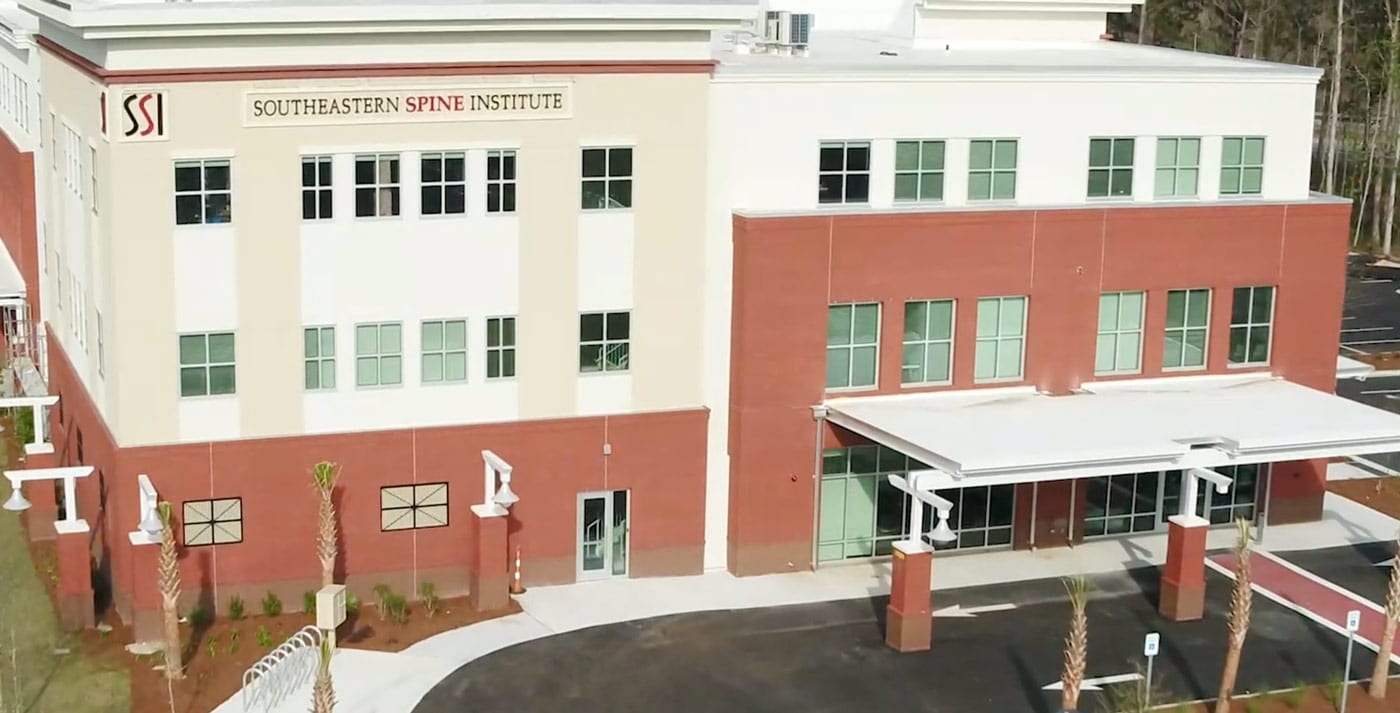 Back pain is one of the most debilitating health problems. It's the third-most common reason for visits to a doctor's office and a leading cause of missed workdays. It's also the leading cause of physical disability. When you have back problems, your life changes drastically. To maintain your quality of life, seek back pain relief as soon as possible.
At the Southeastern Spine Institute in Mount Pleasant, SC, you have access to leading spinal medicine physicians and the latest technology for the diagnosis and treatment of a whole range of spinal problems. But it's not only the resources available that make this spine-focused medical practice an institute. It's the prevailing attitude and drive to provide the best and most up-to-date care that defines your experience here.
A Highly Qualified Medical Team
The team at the Southeastern Spine Institute works hard every day to restore your back to its normal function and to provide long-lasting back pain relief. A group of spine physicians and specialists cooperate in one location to give you the care you need. Physicians, surgeons, radiologists, physical therapists, pain management experts and pharmacists all concentrate on healing you. Additionally:
The spine care physicians have training in physical medicine and rehabilitation. They also have special training in non-operative techniques for providing back pain relief.
The spinal surgeons are all board certified or board eligible in Orthopedic Surgery. Many are recognized as leading experts in spine surgery.
The focus is on comprehensive treatment of back problems to restore your body back to its full functionality, pain-free. Additionally, the medical team brings the top spine expertise with a personalized approach. You can expect to try conservative, non-invasive treatments first, before needing to have more invasive procedures. In fact, only about 10 percent of patients ever need surgery.
A Broad Range of Spine Services
The Southeastern Spine Institute offers a full range of spinal services, backed by the latest medical technology at the new state-of-the-art facility. Using a multi-disciplinary approach, the medical team works to get you back to your daily routine. Multiple departments cooperate for your benefit, and many procedures are available to provide back pain relief, including:
Conservative treatments, such as lifestyle adjustments, physical therapy and epidural steroid injections
Non-surgical spinal procedures, including pain blocks and other pain management treatments
Surgical procedures, such as discectomies, fusions and artificial disc replacements
A recent relocation to a new location at 1625 Hospital Drive in Mount Pleasant, SC has enables the practice to grow. The 65,000-square-foot space provides additional surgical suites and overnight stays when necessary. It also houses the very latest in diagnostic equipment. These are the type of services only an institute can provide.
An Emphasis on Research
Research is important at the Southeastern Spine Institute, as the doctors and surgeons learn about new medical advances. The Institute invests in medical research to stay ahead of the technology and provide best practices for diagnosing and treating an array of back issues. Innovation has allowed the staff to consistently deliver exceptional back pain relief solutions.
The focus, as always, is to provide you the best back pain relief treatments. Because of the commitment to excellence, the drive to offer the best treatments and the expansion of services available, the Southeastern Spine Institute has earned the title of "Institute." Contact the best spinal medicine institute today and start your path to a pain-free life.