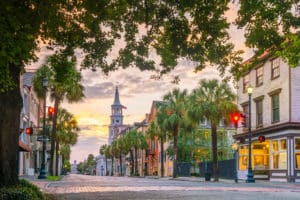 Walking is a terrific exercise for your back. When you walk — even at a leisurely pace — you give your legs and feet a workout. Walking is good for your balance, your muscles and your bones. So a Charleston walking tour is a perfect activity to strengthen your back or recover from a spinal procedure.
As it turns out, many Charleston walking tours already exist. You can choose something leisurely or something invigorating. While the Southeastern Spine Institute (SSI) doesn't endorse any of these tours, the doctors all agree that anything that gets you up and moving can benefit your health. So choose one the Charleston walking tours or make up your own.
The Many Charleston Walking Tours
The next time you need to visit SSI for a procedure or a checkup, make sure you schedule some extra time to take in the culture and history of nearby Charleston, SC. If you use one of these tour companies, let your friends at SSI know how you liked it!