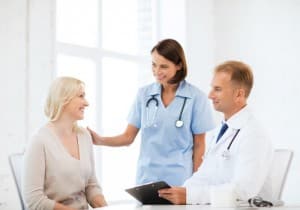 You may read a lot these days about minimally invasive procedures and how wonderful they are for so many people suffering from back pain. And while they sound great, these procedures aren't for everybody. If your condition has defied other treatments in the past, your medical team at the Southeastern Spine Institute (SSI) may insist on discussing more invasive procedures to solve your back issues.
The most daunting risk of back surgery is not knowing if it'll be successful. Maybe you're not sure how your body will respond. You're wondering if you'll lose some flexibility or have to give up an activity you love. But if you've already exhausted your other treatment options, invasive back surgery may be the only option you have left. And it could mean the end to your chronic pain.
Not All Gloom and Doom
Of course, no one wants to hear they need back surgery. The good news is that the surgeons who perform these procedures are highly skilled spine specialists. They really know their stuff. There are a surprising number of benefits to invasive back surgery:
Decreased pain
Increased mobility
Returning to the workforce
Becoming more productive
Feeling better physically, which leads to feeling better emotionally
Reduced dependency on pain medication
Because there are so many options available once you decide on back surgery, your SSI spine specialist educates you about your choices. This often takes the edge of fear off your procedure. And being informed helps you make better decisions.
Procedures That Can Change Your Life
Spinal surgeries come custom-fit to your specific condition and needs. And each comes with its own risks and benefits. But if you've been living with the type of pain that calls for back surgery, the benefits usually far outweigh the risks. Some common types of invasive back surgeries include:
Spinal fusion is a go-to procedure for back pain. Joining your vertebrae together limits your range of motion, which can also reduce the stress on your spinal nerves.
Laminectomy involves removing parts of your bone, bone spurs, or ligaments to reduce pressure on your spinal nerves. This significantly eases your pain and increases your range of motion.
Foraminotomy involves cutting away bone from the side of your vertebrae. This is a great way to make more room for your nerves where they exit your spine.
Discectomy is extremely helpful if you've managed to slip a disc. Removing all or part of your disc is often the best way to reduce pressure on your nerves.
Disk replacement is when your doctor finds it necessary to replace your damaged disc with an artificial one.
Interlaminar implant involves implanting a U-shaped device to keep space open between the vertebrae in your lower back to ease pressure on your spine.
Best Options for You
You've probably been dealing with your pain so long that it's difficult to imagine living without it. But pain isn't normal, and you can take steps to reduce or eliminate it. And while surgery is scary, your physician won't recommend it lightly – surgery is always the last option at SSI.
Finding a medical practice you can trust is the most important part of your treatment. You need to be confident that you're in skilled and knowledgeable hands and that your successful recovery and quality of life is the top priority. At SSI, you are and it is!