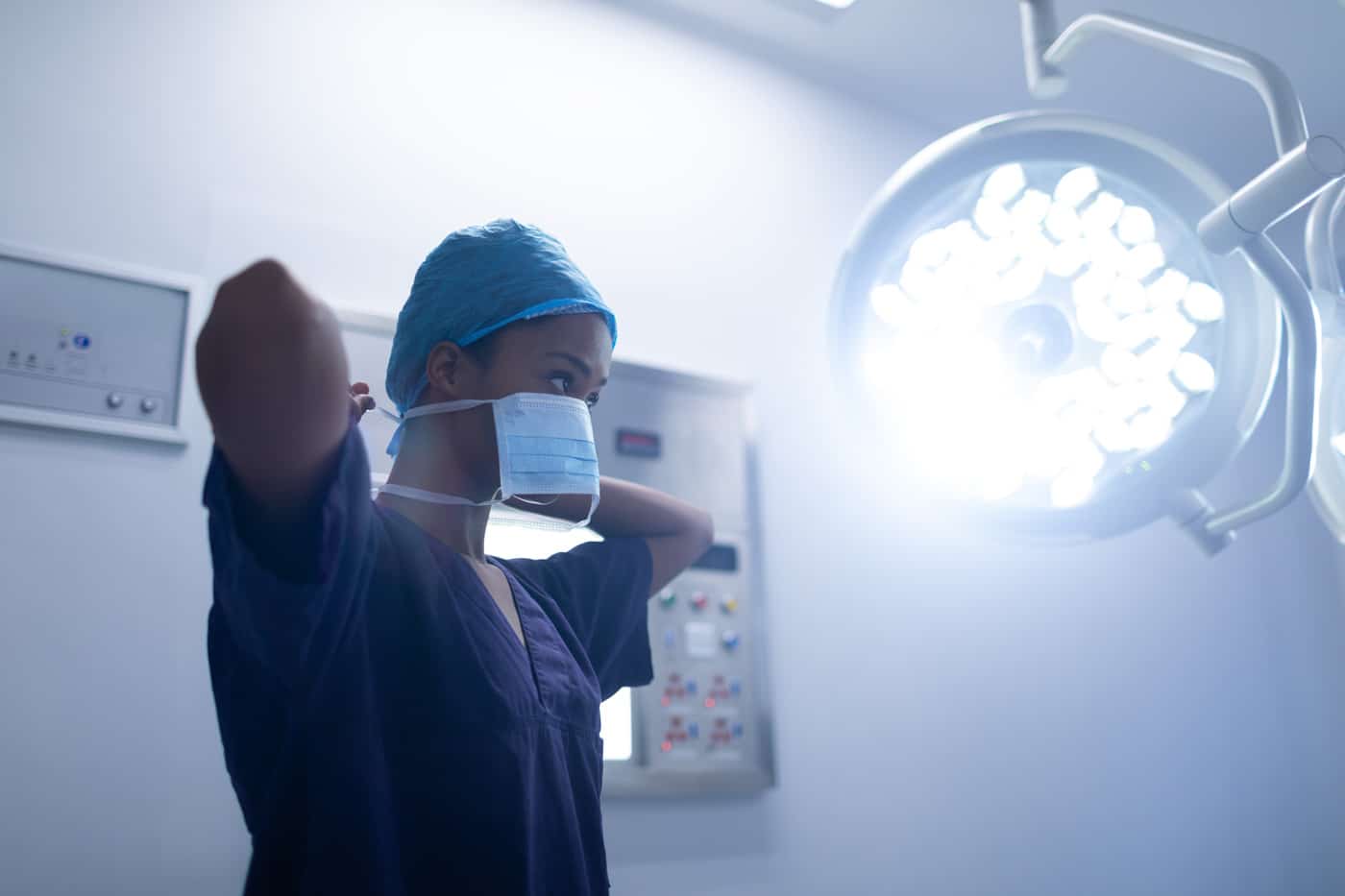 An ambulatory surgery center, also referred to as an ASC, is a modern, fully equipped facility for outpatient surgical procedures. An up-to-date ASC features the same kinds of surgical capabilities, safety equipment and qualified personnel that you'd find in a surgical suite at a hospital. The main difference is that the ASC located at a medical practice like the Southeastern Spine Institute (SSI) in Mt. Pleasant, SC, is not in a hospital.
That doesn't mean that every time you visit SSI for a checkup or a treatment, you're going to have surgery in the updated ASC. In fact, any type of surgery, no matter how minimally invasive, is always the last resort at SSI. Your spine specialist tries every other potentially effective treatment before recommending surgery. Non-surgical treatments include medications, physical therapy and nerve blocks.
Sometimes, Surgery Is Required
If you suffer from debilitating chronic pain and other treatments aren't effective against your back pain, targeted surgery can help. And an updated ASC, like the one at SSI's new location at 1625 Hospital Drive in Mt. Pleasant, is the perfect choice for such a surgery. SSI's ambulatory surgery center has been particularly set up for back, knee, shoulder and other joint surgeries to match the focus of its medical practice.
The new location houses six updated ASCs. That translates into added convenience and shorter wait times for you. The new ASCs come outfitted with the latest medical equipment, support apparatus and safety facilities to conduct outpatient surgeries safely and effectively. You can trust the surgeons and the multidisciplinary staff at SSI because they cooperate to deliver you the best outcome.
The Benefits of an Updated ASC
You enjoy several advantages when you have your procedure performed in an updated ambulatory surgery center, including:
Convenient location. The Southeastern Spine Institute's updated ASCs are located in the same building as its examination rooms, X-rays and MRIs, pharmacy, labs, pain management and physical therapy facilities. The 65,000-square-foot facility provides everything you need for an accurate diagnosis and effective treatment for your back pain, and six ASCs are now available.
Lower overall costs. Hospitals are expensive. An ASC at SSI is a dedicated facility, which keeps costs down. So you pay less if it's done in an ASC instead of in a hospital. Lower costs don't mean lower quality, as the procedure is done the same in an ASC as in the hospital.
Shorter wait time. To have your procedure done in a hospital, you may have to wait. The hospital staff has to schedule time in the operating room and organize the doctors and support staff. If you opt for having your procedure in an updated ASC at SSI, you'll experience very little wait time.
Personalized service. Hospitals are hotels for the sick. You have less privacy and are exposed to more illnesses when you're in a hospital. You may have to share your room and your nurse. At SSI, your surgeon and support staff in the ASC are there for you, and they all specialize in spinal medicine. You get all the personal attention you need, while being protected from exposure to infections from others.
Same-day surgery. Your spine specialist may decide that surgery is the only way to relieve your pain and resolve your health problems. If you're ready for the operation, you can have your operation on that same day on an outpatient basis. By that night, you'll be recuperating at home.
Outpatient procedures. An ASC is perfect for outpatient procedures. You go in for your surgery, rest a while afterward under supervision, and when you're ready, you're released to heal at home. You'll be home with detailed instructions from your surgeon about how to take care of yourself as you recuperate.
New overnight facilities. SSI's new updated ASC has added overnight capacity for outpatient procedures. So if you need to spend a night in a supervised location, SSI has you covered. SSI makes it easy, safe, and private.