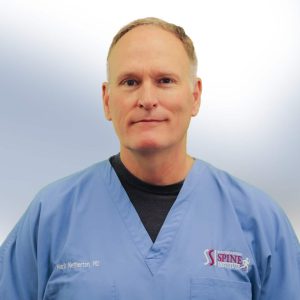 Education and Background
Board Certification and Associations
Education and Background
Dr. Netherton has spent his entire professional career in the Charleston area. He began as an Emergency Room Physician at the Charleston Memorial Hospital. Then he moved on to become a Physical and Clinical Physician at the Lieber Correctional Institute in Ridgeville. After working at Roper Hospital, he acted as the Pain Clinic Coordinator at the Carolina Spine Institute. He served as a staff anesthesiologist and Pain Clinic Coordinator at the East Cooper Regional Medical Center before joining the Pain Management Department at the Southeastern Spine Institute (SSI).
Dr. Netherton stayed close to home for his formal education, as well. He attended Charleston Southern University and then went on to the Medical University of South Carolina (MUSC) for his doctorate degree.
He stayed at MUSC for an internship in Transitional Medicine and for a three-year residency in Anesthesiology. Dr. Netherton is a retired Colonel in the South Carolina Army National Guard. He was Commander and State Surgeon for the SC Medical Command.
Board Certification and Associations