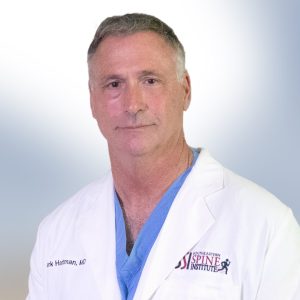 Bio
Education
Board Certification and Associations
Academic Honors, Awards and Publications
Bio
After practicing orthopedic spine surgery for 29 years in Charlotte, Dr. Mark Hartman came to a place he has always loved – Charleston, South Carolina.
Dr. Hartman's past practice was geared towards minimally invasive surgery with an emphasis on cervical surgery; he now brings his vast 
medical experience to the highly diverse Southeastern Spine team of physicians.
Dr. Hartman says he is excited to be part of such a successful spine practice and joining the largest spine-only practice in South Carolina.
Moving to Mt. Pleasant with his wife Lisa, a retired nurse, Dr. Hartman who had been coaching high school football for the last 20 years, plans to continue coaching in his new town.
His oldest son Joe is in his first year of medical school at the University of Florida. His youngest son just graduated from Wake Forest where he played football and is hoping to get drafted in the NFL. He played his senior year of high school at Oceanside Collegiate Academy in Mt Pleasant.
Education
Board Certification and Associations
Academic Honors, Awards and Publications