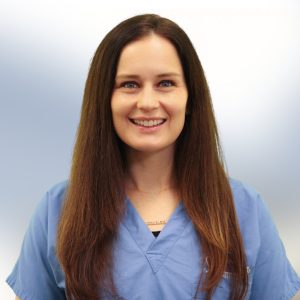 Background & Education
Amanda, originally from Peachtree City, Georgia joined the team at Southeastern Spine in 2008 as a surgical physician assistant and truly enjoys providing quality patient care primarily now in the clinical setting a few days a week. Over the years with the practice, she has built a broad skill set in spine medicine learning from the best in the operating room, on the clinical side and in pain management.
Marrying an air force pilot in 2012 meant a move to Colorado for an 18-month adventure where she worked in Emergency Medicine downtown Colorado Springs. She happily returned to her SSI family in 2014.
She completed her physician assistant studies at the Medical University of South Carolina in 2008 where she graduated with honors and was involved with medical missions. Prior to attending MUSC, she completed her undergraduate degree in Exercise Science at the University of South Carolina in 2006 graduating summa cum laude. Athletics brought Amanda to the Carolinas where she had the privilege to captain the South Carolina Women's soccer team. She was awarded both the USC Co-Scholar Female Athlete of the Year and the USC Exercise Science Academic Student of the year in her senior reign.
 When not at work, you will find Amanda enjoying time and finding ways to still compete with her husband Chance and their three children Addison, Gracie and Hank. She has a passion for musical theater, singing, staying active and all sports.
2006-2008 Masters of Physician Assistant Studies
Medical University of South Carolina, Charleston, South Carolina
Magna Cum Laude
2002-2006 Bachelor of Exercise Science
University of South Carolina, Columbia, South Carolina
Summa Cum Laude
1999-2002 High School Diploma
Starr's Mill High School, Fayetteville, Georgia
VP of Class of 2002
Professional Experience
Service Memberships and Certifications
Outside Interest/Accomplishments