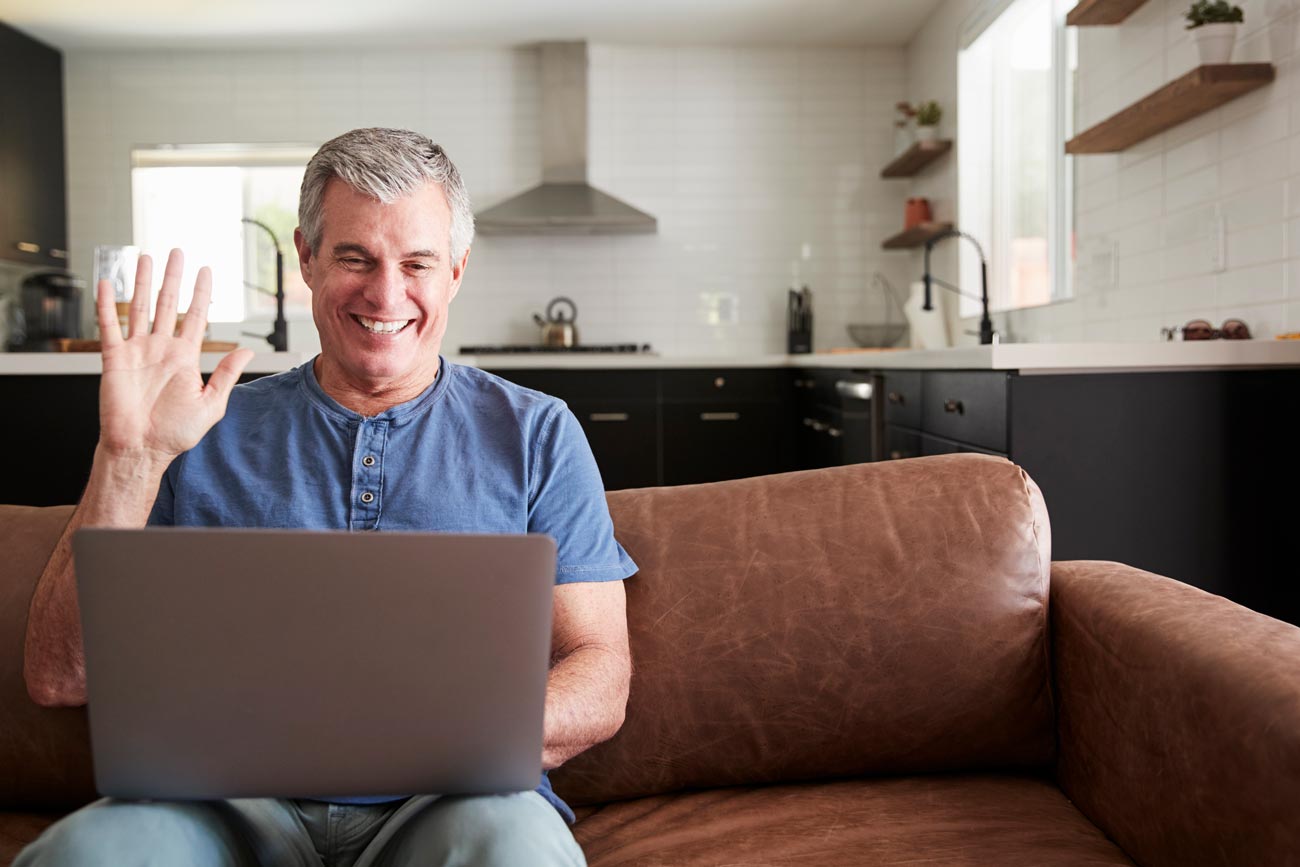 A virtual doctor appointment gives you an opportunity to get expert medical care from the comfort of your own home. Also called telemedicine, a virtual doctor appointment uses technology that includes voice, video and data for consultation, diagnosis and maybe even treatment. Using this technology is safe and secure. It's not a new concept, but it's growing rapidly in popularity and is more widely available than ever before.
The doctors at the Southeastern Spine Institute review x-rays and MRI results online and may be able to perform a visual exam, especially for sick or elderly patients. Using live synchronous videoconferencing and remote patient monitoring, they're able to provide the same compassionate and comprehensive care you've come to expect from an expert MD.
Preparing for a Virtual Doctor Appointment
Before scheduling your virtual appointment, check with your insurance provider regarding coverage for this service. Costs can vary based on your insurance plan and state regulations. Make sure there are no unexpected out-of-pocket costs.
Sit in front of the camera to make sure your doctor can see you well, especially if you need to reveal an injury or inflammation that requires you to bend or sit at an angle. Prepare a list of your symptoms and how long you've had them. Estimate their severity. If you've been to the Southeastern Spine Institute before, they have your medical records. If not, prepare to give the doctor a detailed medical history.
Choose a location that's comfortable, private and well-lit for your appointment. Check the camera, microphone and volume on your equipment to make sure everything's working. Turn off other apps or screensavers before your appointment to avoid interference. Report for your visit promptly at the scheduled time, using a device that's charged, plugged in and has a strong signal.
Benefits of a Virtual Doctor Appointment
Social distancing and efforts to stay at home to avoid exposure to COVID-19 make it difficult to have a face-to-face appointment with your doctor. Telemedicine gives you the opportunity to connect with your doctor in real-time, so it's faster and safer to get the medical care you need. When you don't have transportation or you live in a rural area, you can still be seen quickly through telemedicine. And there's no need to sit in crowded waiting rooms, which reduces the chance of being exposed to an illness.
Virtual visits prevent you from having to take time off from work. If there's a difficulty or expense involved in finding care for children or elderly family members, telemedicine eliminates this problem. And you don't have stress about bringing dependents along. While some diagnoses require in-person care, virtual visits reduce the number of in-person appointments needed, particularly for routine follow-up care.
Virtual Spinal Care at SSI
Virtual doctor appointments are part of a developing trend to make healthcare more convenient — and in some cases, more affordable. Using your computer, smartphone or tablet, you'll be able to see and hear your provider evaluate your symptoms and answer your questions.The Southeastern Spine Institute is the largest medical practice in SC that specializes in spinal care. They provide the best medical care for back, neck or shoulder pain. Don't let difficulty or uneasiness about leaving home stop you from getting the care you need. Schedule your virtual office visit today!