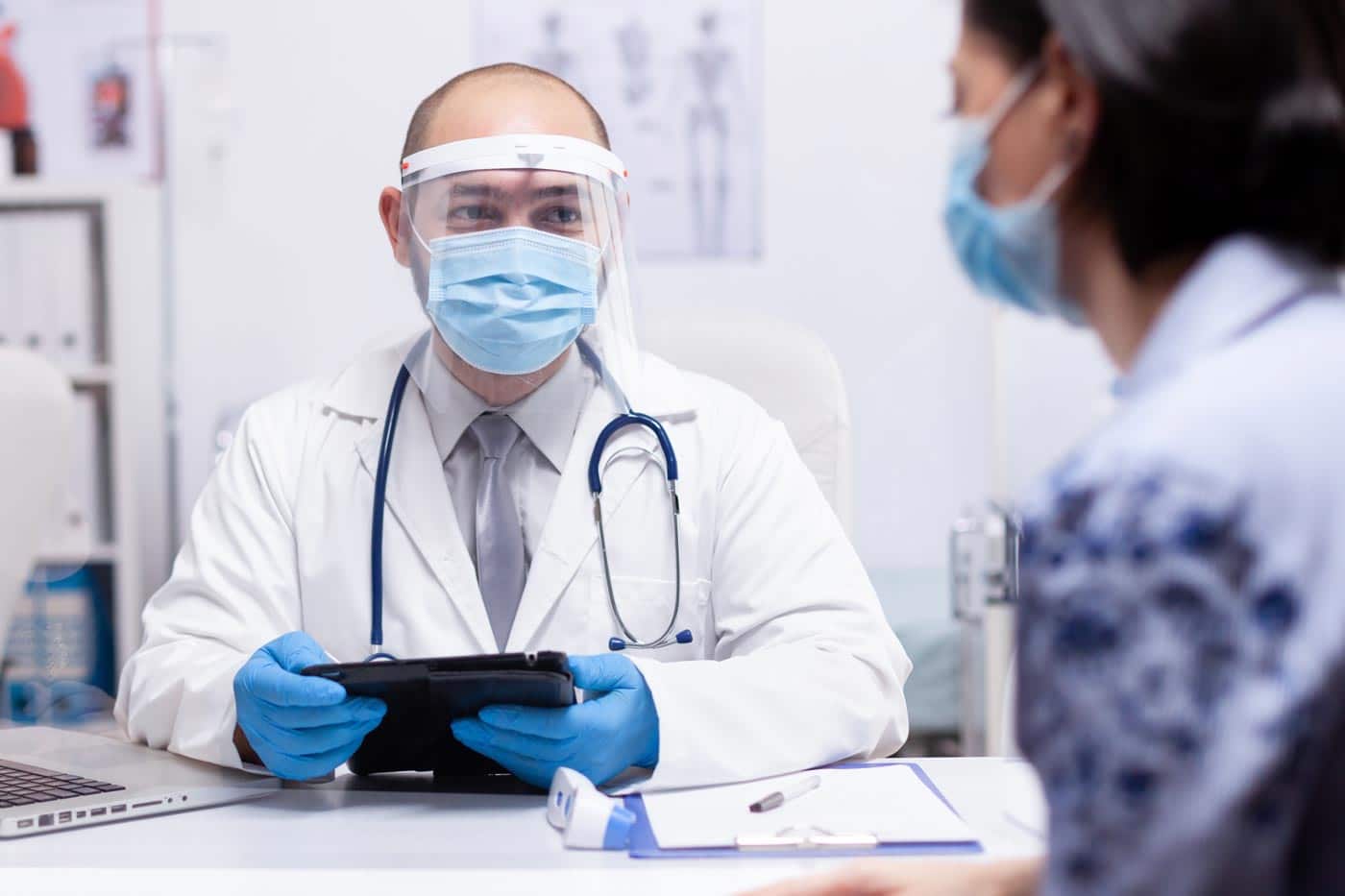 Everything's been disrupted by the novel coronavirus. Even necessary doctor visits have been impacted. You may be asking yourself questions, such as:
Should I go to my doctor for normal, scheduled checkups?
How do I deal with this pain in my back without my doctor?
Does my medical practice offer COVID-19 protection?
What do virus protection measures look like?
The answers to these questions can be simple, but often lead into a more complex discussion. For example:
Yes, go to your doctor as scheduled and as needed, provided that you're comfortable with the protective techniques they've instituted.
Contact the spinal experts at the Southeastern Spine Institute for a number of practical options.
Most medical practices offer COVID-19 protection, but the Southeastern Spinal Institute does all it can to protect you.
Protective measures may be different at various medical practices, so you'd be wise to call ahead for details.
How Does the Southeastern Spine Institute Keep You Safe?
You shouldn't be afraid to go to your doctor's office. The goal of your doctor, after all, is to get and keep you healthy. But not all medical practices follow the same set of rules. The Southeastern Spine Institute has in place COVID-19 protection practices that include:
In-car waiting until your appointment time, as the staff notifies you with a phone call
A temperature check and risk-assessment questions upon entering
Extra cleaning and disinfecting of the facility, especially in the high-traffic areas, such as hallways, patient rooms and restrooms
Readily available hand sanitizer dispensers
Limiting the number of patients in the building to reduce the risk
Encouraging social distancing through signage, markers and the furniture arrangement
Mailing medication refills directly to you so you don't need to come into the office to pick them up
Virtual examinations with your doctor, if applicable, which determine if you need to come in for an in-person appointment
What Is a Virtual Examination?
Virtual appointments represent the latest trend for maximum COVID-19 protection. You may not believe your doctor can help you through a video exam, but you'll be surprised by how valuable it can be. Depending on your condition, your doctor can sometimes diagnose your condition by listening to your symptoms and seeing where your discomfort originates. When necessary, you can even get prescribed medication to help you overcome your pain.
While your spinal medicine doctor can't physically touch you through an online exam, there are other ways to narrow down the source of your back pain. Your doctor may ask you to:
Stand up straight
Move a certain way
Stretch your arms or legs
Twist or bend as much as you can
Explain when and where you feel any pain
Just from these cues, it's sometimes possible to determine the cause of your pain. But if a more thorough exam is required, your Southeastern Spine Institute doctor advises you to make an in-person visit. Other benefits of a virtual appointment include: renewing a drug prescription and referring you to a specialist or physical therapist. When you schedule a virtual and in-person appointment at the Southeastern Spine Institute, you're provided the best COVID-19 protection.