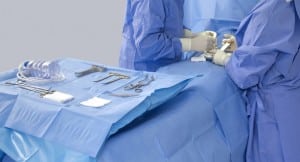 Surgery often requires that you go into an operating room in a large, dispassionate hospital. You may have long wait times for scheduling, as well as high co-pays. Some people avoid surgery or put off necessary medical treatment because of the long, arduous process. Whenever possible, consider having your surgical procedure done in an ambulatory surgical center (ASC), such as the one at the Southeastern Spine Institute (SSI) in Mt. Pleasant, SC.
An ASC is an efficient, cost-effective alternative to a hospital operating room. If your surgery doesn't require a hospital stay, an ASC could be well suited for you. At an ASC, you get the same quality of care as in a hospital, but in an outpatient setting, meaning you go home to recover the same day as your procedure. ASCs tend to be more comfortable — and more private — than the impersonal environment of a hospital.
Who Operates Ambulatory Surgery Centers
The first ASC was opened by four anesthesiologists in Phoenix in 1970. They sought a way to improve their patients' experience and combat inflexible scheduling and inconvenient venues. Today, ASCs offer the highest quality equipment, personnel and safety. With medical advances, more and more procedures can be performed in an ASC instead of in a hospital.
The medical practices that use an ASC range from spine specialists — like those at SSI — to pain doctors and sports medicine practices. You can have complicated spine surgery or knee replacement surgery safely in an ASC. Yet the facilities cost less to operate, so you pay significantly less for the same procedure than you would in a hospital.
Advantages of an Ambulatory Surgery Center
Cost. You pay less for a procedure in an ASC. Overall, hospitals charge 72% more than ASCs for outpatient surgery. Doctor-owned ASCs are common, which contributes to the lower cost. The doctors themselves can decide which equipment to invest in — they know what they need.
Focus. When surgeons have access to an ASC, they can focus on a specialty — such as spine care — which translates to better quality care and convenience for you. Often, your surgeon's ASC is specifically outfitted for his specialty.
Scheduling. Since the ASC is local — in-house, in the case of SSI — you can expect shorter wait times for your procedure, as opposed to scheduling it in a hospital operating room.
Satisfaction. Patients report being more satisfied with the quality, attention to detail, scheduling ease and cost of an ASC versus inpatient hospital surgery. An ambulatory surgery center is more private too because they're part of a smaller practice, shared by fewer doctors.
ASC Requirements
ASCs meet the same federal and state regulations as their hospital counterparts. Like operating rooms at large hospitals, ambulatory surgery centers must maintain comprehensive medical records and permit strict inspections. And safety is always a top priority. As a result, ASCs actually have lower infection rates than most hospitals.
SSI takes your safety seriously. The in-house ASC on the SSI campus is properly accredited so you can relax during your procedure knowing you're in safe hands. For your next surgery, an ASC may be just what the doctor ordered, literally.