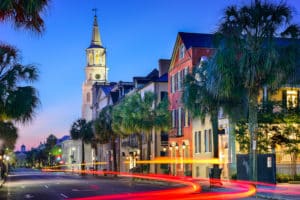 When spending a weekend in Charleston — from Friday evening to Sunday afternoon — you may want to try and see as much of the city as possible. You can always choose from a wide range of tours to get a basic history lesson, but you may be best off immersing yourself in the city's charms, especially if you visit Southeastern Spine Institute (SSI) on a regular basis.
Unless you know a local who can supply a place to stay and act as a tour guide, get the lowdown on Holy City highlights for a memorable weekend in Charleston that provides you and your traveling companions with a great experience while you take care of your back.
Friday
On arrival, your first stop is to check into your hotel and freshen up. Like most tourist destinations, Charleston offers lodgings for almost any budget. If your budget allows, book a room in one of the upscale hotels that puts you close to the best activities.
Try Zero George Street, a boutique hotel near the water and close to downtown. They even offer complimentary bicycles to help you get around, as long as your back is healthy enough for it.
Friday Evening
After you've settled in and changed out of your travel clothes, start your weekend in Charleston by walking, biking or taxiing to downtown. Window-shop along King Street, stopping into any that interest you. Definitely check out the Shops at Belmond Charleston Place.
If you weren't hungry before, you likely are now. (Shopping does that.) You can get food right where you are. Try the Charleston Grill or the nearby Peninsula Grill. Both are exquisite and will help you celebrate your first night in Charleston.
Saturday Morning
To help you get up and out early, start your day with the complementary Zero George Street continental European breakfast or grab a coffee and baked item from nearby Saffron Grill & Bakery. It'll fortify you for the day ahead. Don't linger; you've lots to do and see during your weekend in Charleston.
With so many options, you have to focus your attention. Do something outside in the morning before it gets too hot. If history is your thing, tour Fort Sumter. Learn about Charleston on foot. Or bicycle down King Street all the way to Broad Street. Watch for impressive churches, colorful rowhouses and interesting stores.
Saturday
After all the exercise in the morning, it's time to rent a car (corner of Mary Street and Meeting Street downtown) and pick up some seafood or soul food for lunch from Dave's Carry-Out. Head north on Highway 17 to Highway 61. Watch for signs to Magnolia Plantation & Gardens. There, you'll find tours of the gardens, the house and the history of the place.
When you've had your fill or when you've walked enough of the grounds, jump back in the car. Head south on Highway 61. Enjoy a half-hour drive south along State Road S-10-57 and S-10-20 onto John's Island to see the famous Angel Oak Tree, a distinctive sight and the oldest tree in the entire country. Take some pictures before heading back.
Saturday Evening
Relax — and maybe even take a nap — back at your hotel after returning the car. Maybe partake of the Zero George Hotel's complimentary evening wine and cheese pairing. When you're ready, get dressed for dinner and entertainment. Be prepared, as a weekend in Charleston has to include music and fine dining.
If you want a culinary experience, make reservations at Cru Café, R. Kitchen. or Circa 1886. See who's playing at The Commodore, well known for its classy jazz, or head straight to the top at The Rooftop at Vendue, for drinks and the view. King Street is flush with stylish bars and lounges; just don't overdo it.
Sunday Morning
Your weekend in Charleston wraps up today. Whatever time you rouse yourself, make your way to the aptly-named Toast for breakfast. You won't leave hungry.
Then stroll over to the Charleston City Market for some last-minute shopping. You can spend an entire day in the four-block-long market, but see as much as you can in the time you have. Buy an authentic sweetgrass basket and other arts and crafts that are particular to the Holy City.
We hope you've enjoyed your weekend in Charleston! Stay healthy during your travels, but if your back gives you any trouble, contact your doctor at SSI in Mt. Pleasant, just over the bridge from Charleston.