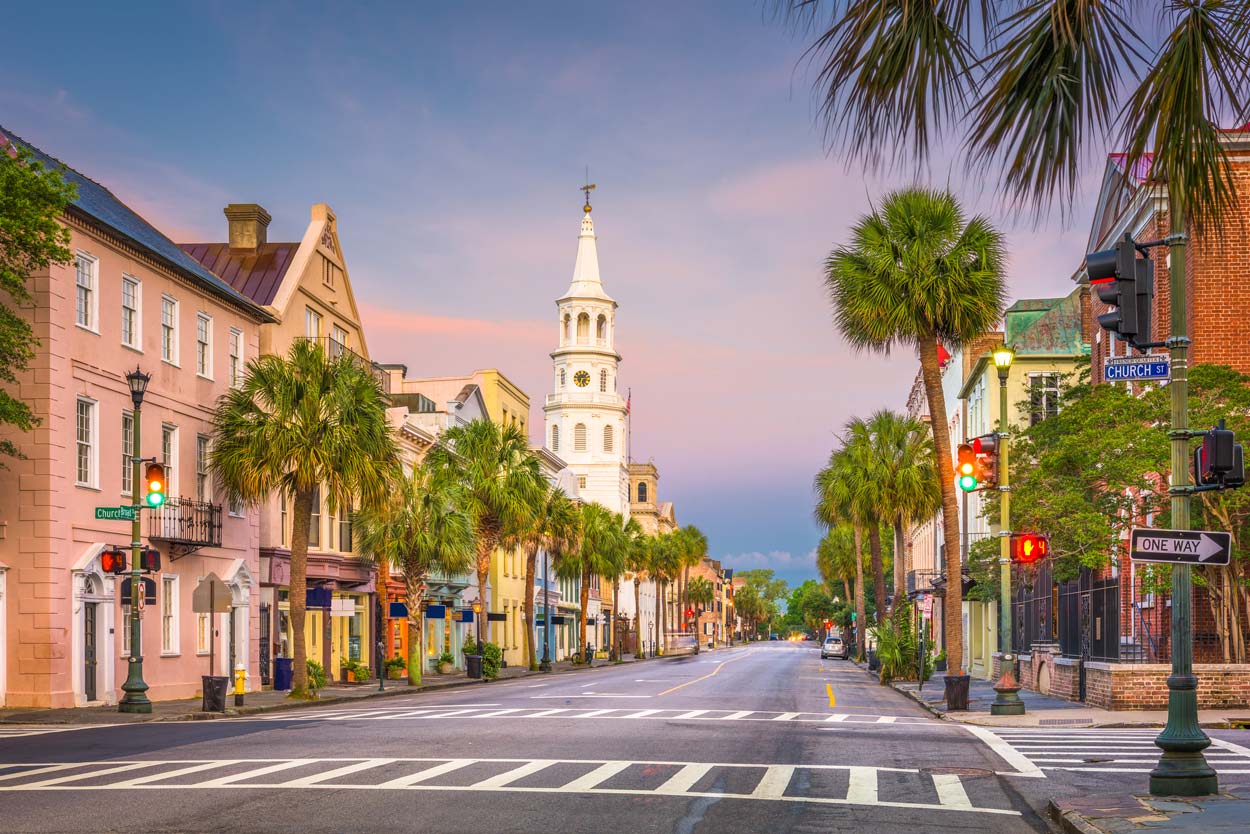 More than seven million people visit Charleston, South Carolina at its historic locale in a given year. There are many things that make this small city so beloved by travelers. Its lovingly preserved architecture and lush waterfronts often draw vacationers, but the city's adaptability to personal needs is what keeps people coming back.
No matter what brings you to Charleston, there are going to be days when you prefer to see the sights from the comfort of a vehicle. Tour Charleston in the comfort of your car, whether you're:
Waiting for a procedure at the Southeastern Spine Institute and Ambulatory Surgery Center (SSI)
Recovering from an outpatient surgery
Concerned about social distancing
Worried about inclement weather
Bus Tours of Charleston
It's a breeze to tour Charleston without having to put undue stress on your spine, expose yourself to unwanted germs or visit the sites without having to walk for miles. Find something catered to your specific tastes in sightseeing or look to go with the flow of a more general downtown excursion. Charleston's bus tour offerings can help you craft a perfect, personalized visit for you and your guests. You can find something special even if you want to head out in the company of others.
There is something for everyone and tours for all tastes. Bus tour options in Charleston include:
Charleston Harbor Tours offers a variety of motorized sightseeing options designed for groups big and small. Explore Charleston's most awe-inspiring locations on the 1.5-hour "See It All City Tour." This bus trip not only drives by some of the city's oldest preserved architecture, but it also takes you through The Old City Market, the historic Charleston promenade, The Battery and many stunning attractions. Charleston has sights you won't find anywhere else.
Crafted Travel Charleston is the luxury traveler's way to get a taste of the Holy City. This tour company offers chauffeured driving tours led by certified guides who are lifelong Charlestonians. With their assortment of brewery, winery and restaurant tours, your spirit and stomach will be satisfied after you tour Charleston in style.
Self-Guided Tours of Charleston
A self-guided tour is the ideal way to see the city's breathtaking sights at your own pace. The freedom of your own vehicle lets you tour Charleston the way you want without having to worry about exhaustion, awkward tour group interactions or pesky weather issues. Do some research ahead of time and then design a basic itinerary to take away any pre-trip anxieties and streamline your day.
The Historic Charleston Foundation has designed their own app for the tourist like you who wants to see the city on your own terms. With a focus on storytelling through architectural preservation, the City Guide app has more than 300 text stops and 30 audio stops designed to paint the picture of past and present Charleston.
While a self-guided tour might seem daunting at first, the ability to edit your schedule, be spontaneous and let the history of the city envelope you has its benefits. The expansive guide provided by the app helps you tour Charleston while being able to choose on the fly which destinations you want to see by car. Have fun!